What We Offer
We offer identification, diagnosis and treatment for a wide range of disorders of the nervous system. We are specialized in managing epilepsies of different types and severities, especially the difficult to treat epilepsies. We shortlist patients who can benefit from epilepsy surgery or by a change in multidrug protocols. Have transformed the lives of several thousands of patients with neurological disorders since 1978.
Mission
A full life with everyone, like everyone in spite of epilepsy
Vision
Emphasis on psychosocial rehabilitation and quality of life
Employment, education, marriage, childbirth etc without stigma or marginalisation
Most epilepsy is controllable, in some instances even curable with proper diagnosis, accurate treatment, good compliance and adequate follow up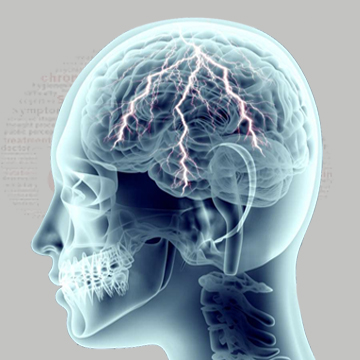 About EPICENTTRE
Started in June 1994 by Dr.Prithika Chary as sole properietrix to provide comprehensive day care for people with epilepsy
Multidisciplinary assessment, accurate and compassionate treatment with attention to quality of life issues
When we started we were the first such a centre
We had inhouse Neurologist, Neurosurgeon, Psychiatrist, Physician, Cardiologist, Paediatrician, Psychologist, Speech therapist and Dietitian
Son of the patient
"I wanted to express my sincere thanks and appreciation for your dedication and talent in taking care of my mother these past few years when my mother had a TIA in San Fransisco it was a shock to all of us. We decided to return to Madras for treatment. We turned to the internet and your name stood out amongst them for your qualifications and experience. It is not often you find good individuals and it is even rarer to find individuals with talent and experience who care for others. I think God has given you that rare combination. When my mother had to undergo surgery after the angiogram, you stayed till the surgery was over and informed my father even though this had nothing to do with your department. And you had had a really long day. There were several such instances where your dedication and personal care was amazing. It is a satisfaction for people like us who see more of the impersonal, capitalistic,insurance driven doctors here in the US to see genuine medical professionalism like you back in our home country. I am confident my mother is in good hands."
Underwent Epilepsy Surgery in 2000
Dear Dr. Prithika Chary,
Special Gratitude wishes to you for making my very first EEG, done in two separate hospitals for assurance, 'Normal'!! Wish to share my Gratitude and Delight with the Doctor who enabled this!
Lots of love and health,